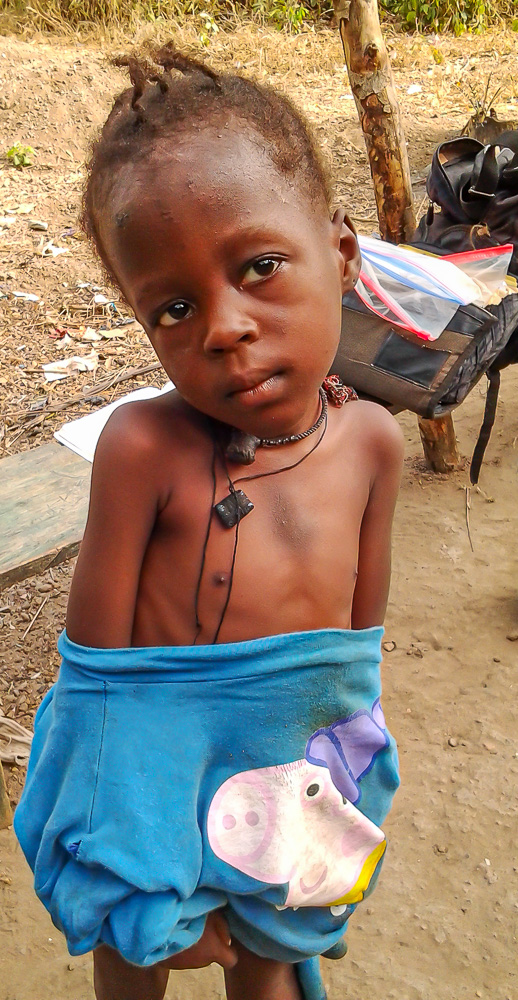 Kaday Conteh lost her mother when she was three. Her father, a poor farmer, had never been able to send Kaday or her two older sisters and older brother to school. Kaday's neck was mysteriously fractured when she was left in the care of neighbors for two weeks around the time of her mother's illness. Kaday then remained in the care of her grandmother, who is blind, while her father and siblings did farm work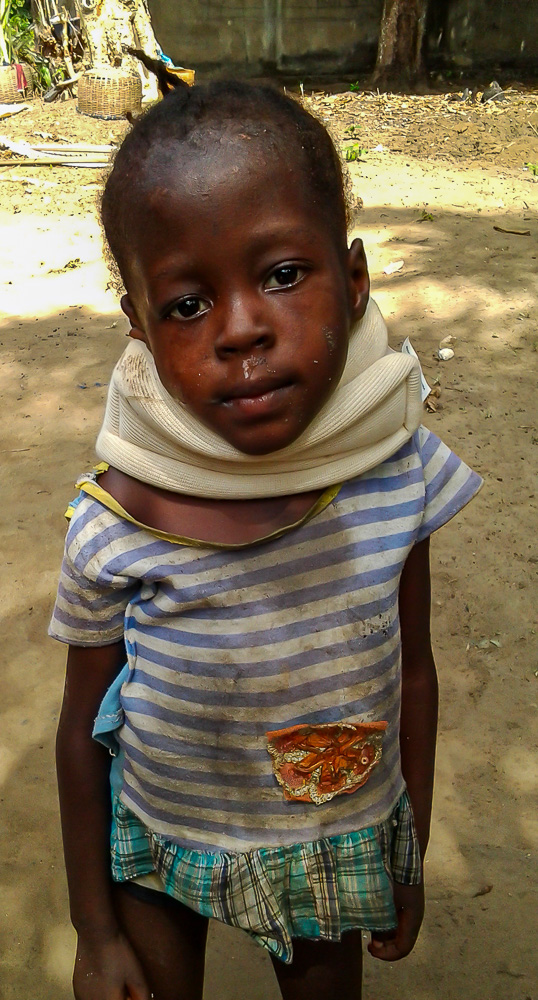 By age five when Kaday was first seen by Africa Surgery, she could not hold her head up straight, she was partially paralyzed on the right side of her body so had difficulty standing or walking, and seemed to be is some pain. Africa Surgery fit Kaday with a neck brace in the hope that it might help straighten her neck as she continued to grow. After eight months Kaday had grown a bit and her neck was much straighter, her pain seemed over, and she had regained the complete use of the right side of her body. 
In September, 2018, Africa surgery had Kaday enrolled in the local primary school in her village, and found a donor who committed to sponsoring Kaday's schooling for $200 per year through Africa Surgery's Student Sponsorship Program. Kaday is making progress in her school work with help from a Sierra Leonean ASI team member who tutors Kaday after school. It is hoped that Kaday will become the first person in her family to be able to read and to write.