Isatu Conteh, age 4, was born with two deformed lower legs and has never walked.  She is also positive for pulmonary tuberculosis which has been bending her spine.  Africa Surgery had Isatu started on anti-TB medications, and our orthotics team made a brace for her back.
In October, 2019, an orthopedic team visiting Sierra Leone from Italy performed surgery to start to correct Isatu's more-deformed right leg. A metal rod was left in to hold the leg somewhat straight as the bones healed.
Because of the Covid-19 pandemic, the Italian team could not revisit Sierra Leone to continue their work. By August, 2020, the metal rod had dislodged and was pushing out through Isatu's skin causing severe pain and the risk of infection.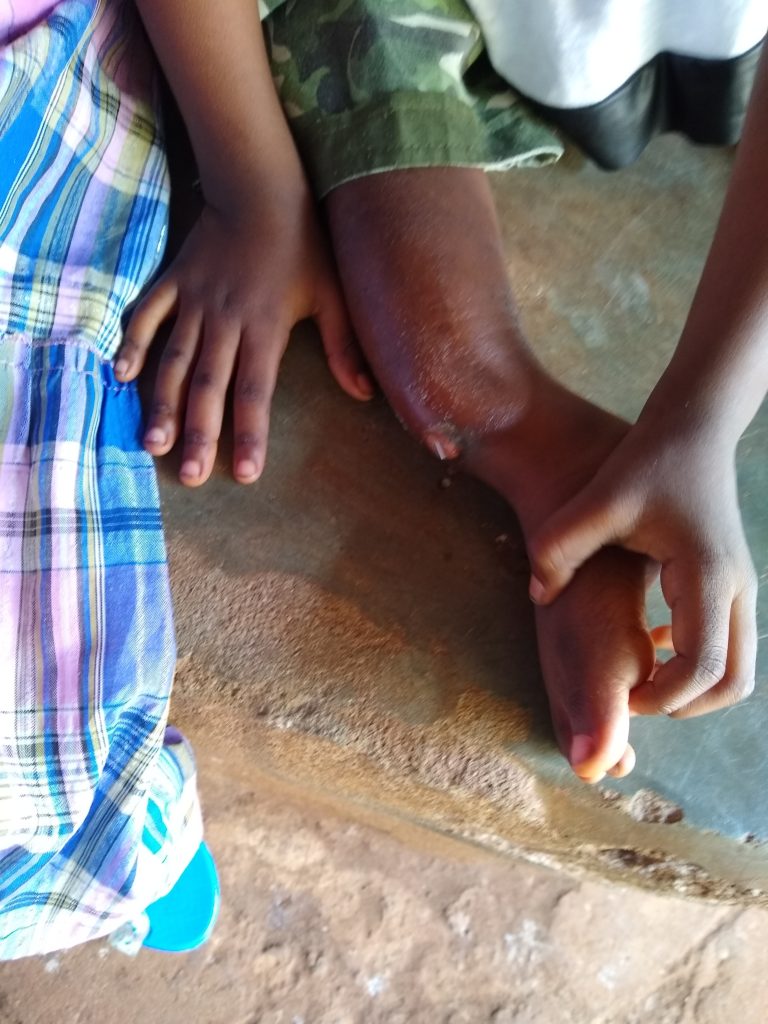 Fortunately, Africa Surgery was able to take Isatu to a hospital in Sierra Leone where an orthopedic surgeon from Denmark was able to remove the rod from her leg and prevent her flesh and bone from becoming infected.