Lockdown
On April 6 Sierra Leone imposed a nationwide, mandatory, three-day lockdown. Four cases of COVID-19 had been confirmed in Freetown. Not many so far, but the neighboring country of Guinea had confirmed over 100 cases at the time. Tom decided that it would be safer for him to stay in Makeny, away from the risks of capital Freetown. He spent the lockdown time in the home of Dr. Turay, Medical Director of the Holy Spirit Hospital, where he also got some deserved rest. 

Two days before the lockdown, Tom instructed the tailors at our sewing center in Freetown to begin preparing face masks.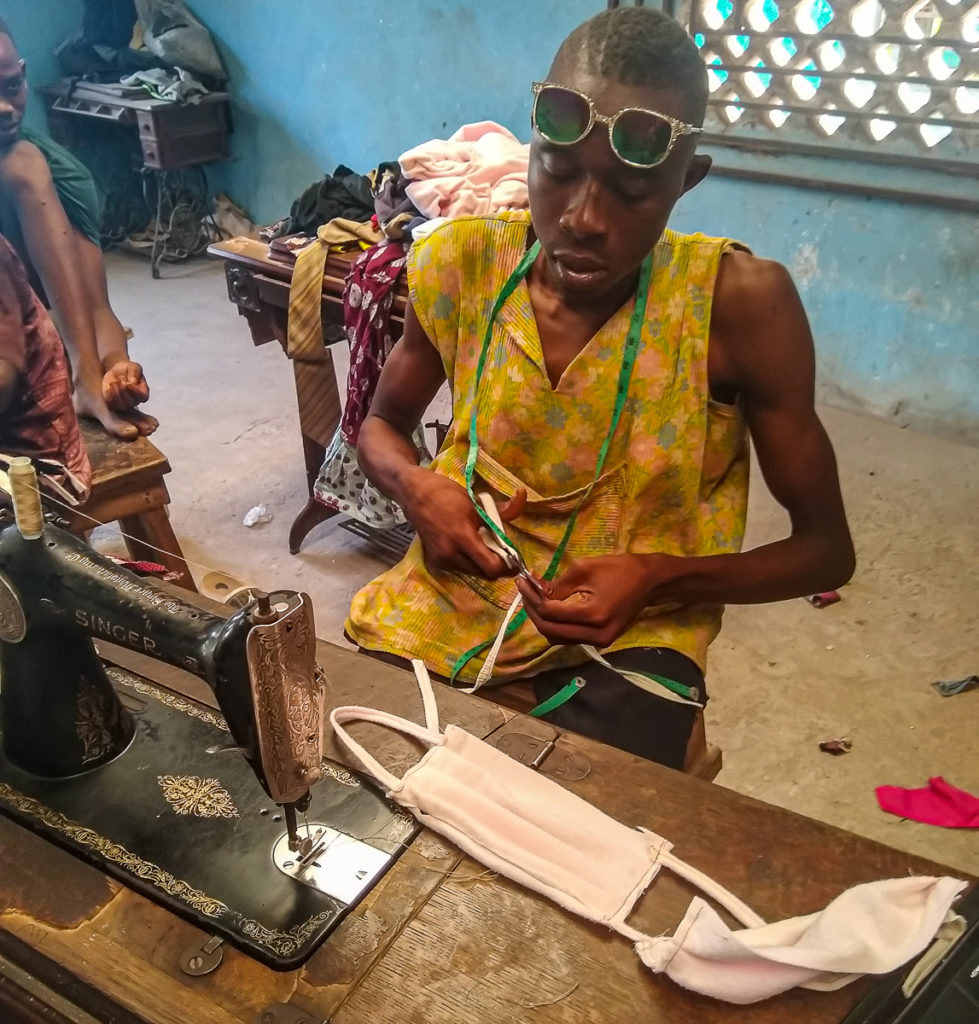 Africa Surgery sent Osman Kanu to Ghana three times for spinal surgery over the past 13 years. He was subsequently trained as a tailor. He is now sewing face masks to be used as COVID-19 spreads throughout Sierra Leone.